International Material Flow Management (IMAT) is an interdisciplinary master degree program that offers two degrees; IMAT Master of Science (M. Sc.) and IMAT Master of Engineering (M. Eng.). This technology- and business-heavy environmental, science and engineering program offer cutting edge knowledge through an advanced portfolio of subjects the 21st-century business leaders must possess.
Entirely taught in English, IMAT is the flagship education program of the  Institute for Applied Material Flow Management (IfaS) of the  Trier University of Applied Sciences that has been recognized for its innovativeness world over. Among the many accolades, UNESCO recognized IMAT as an Official Project of the United Nations Decade of Education for Sustainable Development in 2007/2008.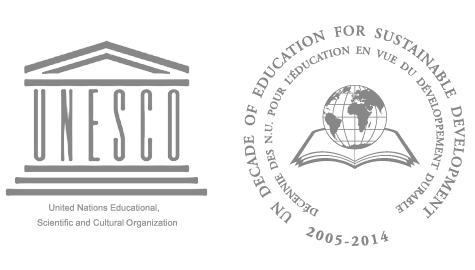 Founding members of the International IMAT Network University: Ritsumeikan Asia Pacific University, Japan, Al Akhawayn University, Morocco, and Universidade Positivo, Brazil offer two semesters of the dual-degree option in IMAT M. Eng. stream. Whereas, the third and fourth semesters of the IMAT M. Eng. stream and the entire program of IMAT M. Sc. are offered at the network hub; the Environmental Campus Birkenfeld. Universidad Panamericana in Aguascalientes, Mexico and the National Taipei University of Technology in Taipei, Taiwan are the latest additions to the rapidly growing International IMAT Network University that offers the IMAT M. Eng. dual degree option.
Students have the freedom to select the University of their choice depending on the targeted specialization and their geographic location.
Since 2004, over 150 students from nearly 40 countries have graduated with Master in IMAT. The enviable IMAT alumni comprise of top corporate executives, entrepreneurs, researchers/scientists, and public administrators.
Five partner universities in Japan (Ritsumeikan Asia Pacific University), Morocco (Al Akhawayn University), Brazil (Universidade Positivo), Taiwan (National Taipei University of Technology) and Mexico (Universidad Panamericana) are the founding members of the growing International IMAT Network University, which offers two semesters of the dual-degree option in IMAT M. Eng. stream. Students have the freedom to select the University of their choice depending on the targeted specialization.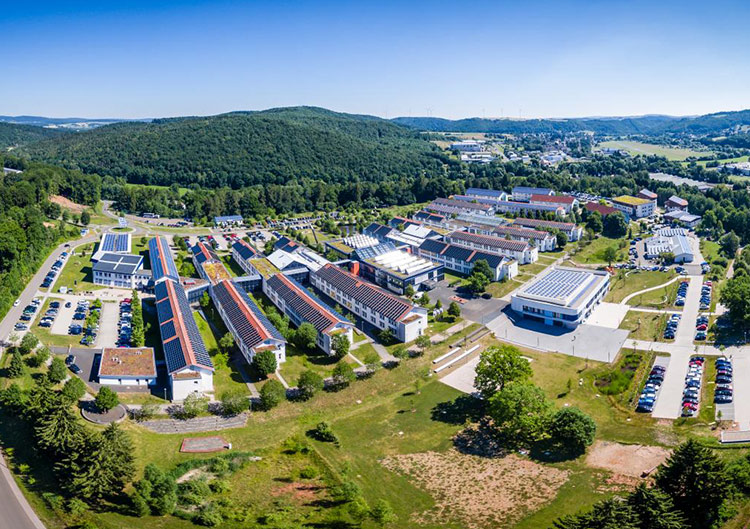 | | |
| --- | --- |
| Founded: | 1996 |
| Students: | 2.700 |
| Web: |  Link |

The Environmental Campus Birkenfeld (ECB), a campus of the Trier University of Applied Sciences, established in 1996 is truly a unique place on earth. Besides being Europe's only "Zero Emission University" offering an interdisciplinary education in environmental sciences and engineering, ECB offers its 2,700 students the practical possibility to experience German cutting-edge environmental innovations on a daily basis.
At ECB, innovative and ecological building standards are complemented by modern utility technology and sustainable water and waste management systems. The electricity and heat demand of the campus is entirely met by renewable energy sources supplied by a neighbouring biomass-based combined heat and power plant and the photovoltaic array on campus.
Conveniently located in the southwest Germany, ECB is well connected to Europe's leading educational establishments, innovation centres and to the rest of the world.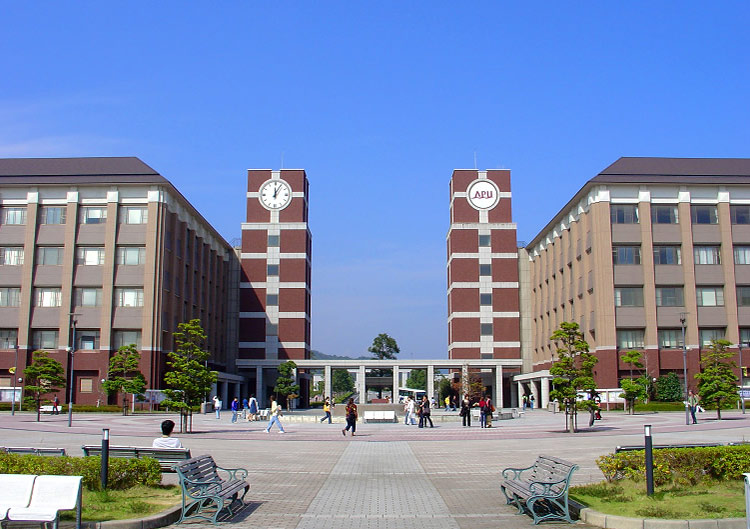 | | |
| --- | --- |
| Founded: | 2000 |
| Students: | 5.900 |
| Web: |  Link |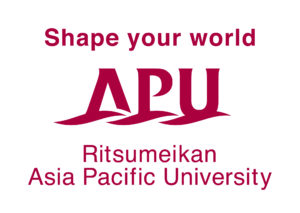 Inaugurated in April 2000, Ritsumeikan Asia Pacific University (APU) is recognized as Japan's premier international university. Being true to the accolade more than half of APU's students and faculty comes from over 80 countries. APU has a number of recognitions and awards to its name including the "Good Practice" award from the Japanese Ministry of Education, Culture, Sports, Science and Technology (MEXT) for its unique bilingual study programs, in which, IMAT is a flagship degree course.
APU sits atop a verdant mountain overlooking the Beppu bay near the bustling Beppu City. Renowned for its 2,200 hot springs, Beppu -the 'hot spring capital' of the world- attracts some 11 million visitors annually. 4000 strong international student community not only add character to APU's diversity but also to Beppu's culture, making it an international exchange city.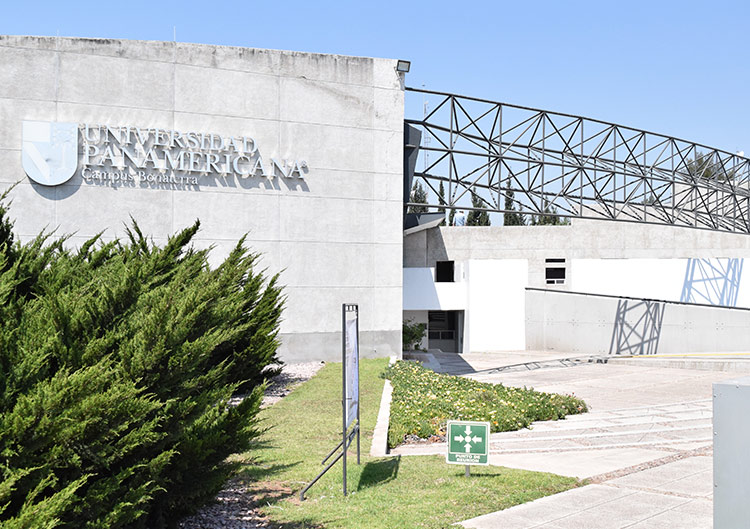 | | |
| --- | --- |
| Founded: | 1970 |
| Students: | 12.000+ |
| Web: |  Link |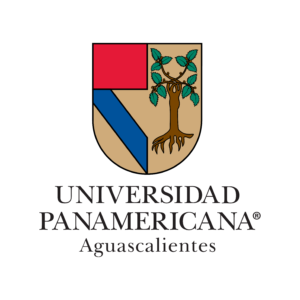 One of the largest and oldest in the IMAT university network, Universidad Panamericana's (UP), Aguascalientes camps (founded in 1989) offers the IMAT students the specialisation in Energy Technologies. Reputed as the largest private entity for engineering education in central Mexico, UP, Aguascalientes offers 36 undergraduate programs, seven postgraduate degrees and seven doctoral degrees at present. Quality oriented UP, Aguascalientes campus maintains a high faculty to student ratio assuring a superior learning experience for all its students on a par with the North American higher educational standards.
UP is dedicated to educating young professionals with innovative teaching styles in a modern surrounding. In recent years UP has taken great strides in incorporating state-of-the-art infrastructure to its already advanced pedagogic portfolio, listing it among the most prominent universities in world university ranking. Besides it core undertaking; providing cutting-edge knowledge, UP is dedicated to adding value to the social development of Mexico and the region by producing sustainability conscious young professionals.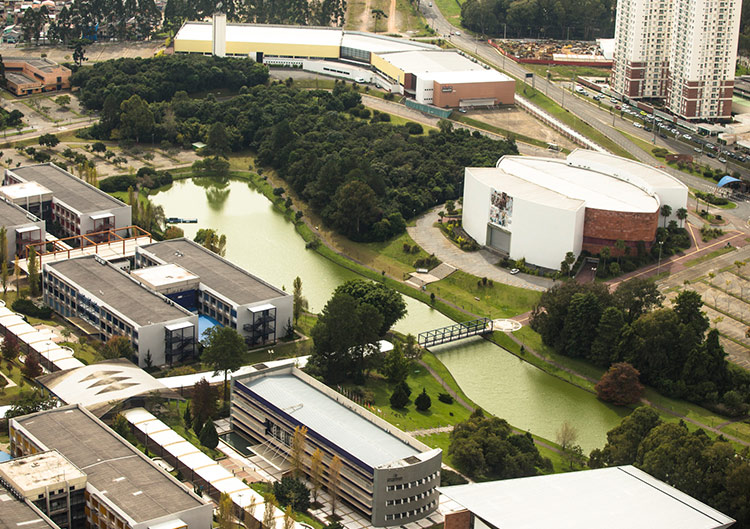 | | |
| --- | --- |
| Founded: | 1988 |
| Students: | 24.000 |
| Web: |  Link |

Universidade Positivo (UP) in Curitiba is among the most successful and best-known private higher education institutions in Brazil. The 420,000 m² campus combines natural and architectural beauty, providing its students superlative infrastructure including; 193 laboratories, an 115,000 volume library, clinics, and sports facilities. Its graduate program in Environmental Management offers both Master and Doctoral degrees and is ranked among the top in its area in Brazil.
Theory and practice come together off-campus through internships, field trips and special engagements with the private and public sector institutions. Furthermore, the city of Curitiba, internationally known for its urban solutions as well as the environmental leadership in Brazil, provides excellent opportunities for environmental studies and work.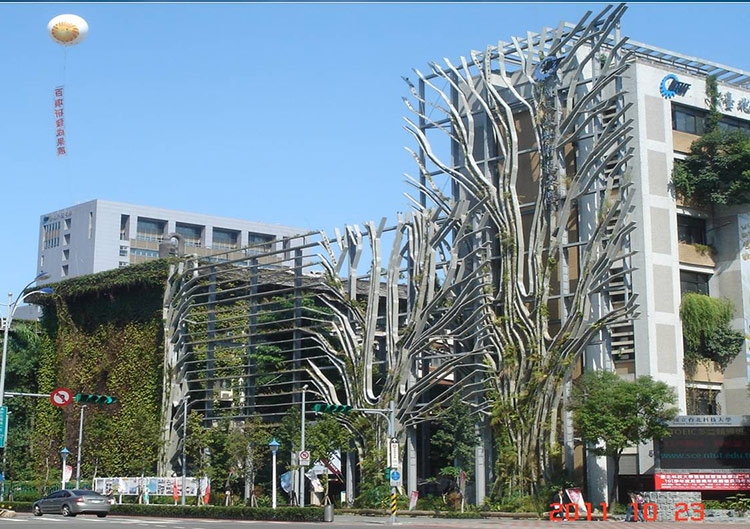 | | |
| --- | --- |
| Founded: | 1912 |
| Students: | 10.700 |
| Web: |  Link |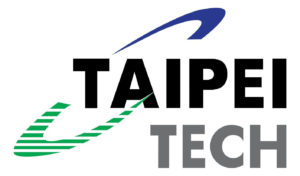 Founded in 1912, the National Taipei University of Technology (NTUT), based in Taipei, Taiwan is a public university. It is one of the oldest and largest in the IMAT university network. Reputed for its academic excellence in education and research, NTUT provides leading-edge knowledge in engineering/technology, design, and management to its vast student body through its six colleges and two centres. NTUT's 17 undergraduate programs, 26 master programs, and 16 doctoral programs are meticulously designed to providing practical oriented education. As a result, NTUT is ranked among the top universities in the world in terms of graduate employability in 2016. Besides its reputation for educational excellence, NTUT is also renowned as a top World Green University and the first Green University in Taiwan.
Why choose IMAT?
The demand for environmental management and technologies is growing exponentially. It also presents enormous growth potentials in the world business arena. Business sectors such as renewable energy development, carbon markets, sustainable mobility, and energy efficiency technologies are thriving and growing towards building green economies envisioned for this century in most parts of the world. Consequently, the job market is desperately looking for highly qualified and forward-thinking managers, business leaders and professionals.
Having two-year comprehensive education and hands-on training in the fields of renewable energy, energy efficiency, waste and integrated resource management, water and wastewater management, biofuels and sustainable mobility, carbon management and emission trading, the graduates of IMAT Master program are in high demand with excellent career opportunities world over.
Whether it is your own entrepreneurial pursuit or a career at a Fortune 500 corporation you aspire to pursue, IMAT strives to provide you with the rock solid educational foundation you must possess.
 If success is your game, and passion for sustainability is what you are driven by, IMAT is for you!