IMAT is a practical oriented master program. Therefore, we strive for giving unparalleled hands-on training for all our students those who are primed to take on industrial/business/institutional roles soon after graduation. We do it with the help of our long-standing partners in Germany and abroad.
Like us, our partners have recognized the need for professionally qualified, practical oriented, dynamic, and forward thinking young workforce to take on the global sustainable development challenge.
It is about our future.
To shape our future together in a more sustainable way, we need strong partners and offer  the following partnership opportunities.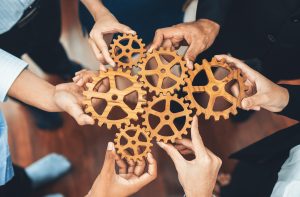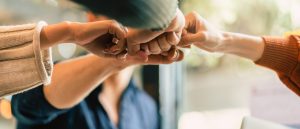 Partnership opportunities

We understand your passion and determination towards making a sustainable future. Therefore, we welcome you to join hands with us.                                                                      Please choose your preference from the partnership options and funding opportunities below and contact us directly. We will be glad to explain how it works!
Host a student/students at your institution for one to six months for internships and/or master thesis/research where you will have the flexibility to determine the scope of his/her work with the help of IfaS.
Close cooperation with industry is intended to strengthen the practical relevance during the course of study and to adapt the qualifications of our students to operational requirements and job market needs.
Together we can improve the labor market opportunities of our graduates and counteract the shortage of skilled workers for your institution in the long term.
No matter how small or big your financial contribution is – we value it sincerely!
Your generous donation with the charitable purpose to promote teaching and research will be channelled entirely to finance students' research projects, seminars, workshops, and skills development initiatives.
Depending on the amount of payments towards this IMAT fund, we will support especially needy students to cover their living expenses, travel, and other operational costs during their two years of IMAT studies.
By taking over a partial or full scholarship for one or more IMAT students, you enable our students to cover their tuition fee and/or living expenses during their two years of IMAT studies.
Students could be identified in cooperation with you and your institution.
Consequently, this donation with the charitable purpose of promoting our talented students and young scientist, leads to a continuing and more extensive collaboration.
"*" indicates required fields
Contact

Institute of Applied Material Flow Management
Environmental Campus Birkenfeld
University of Applied Sciences Trier
P.O. Box 1380
55761 Birkenfeld
Germany
Dr.-Ing. Ranahansa Dasanayake
Head of IMAT Study Programmes
 +49 (0) 6782 17-1980
 +49 (0) 6782 17-1264
r.dasanayake@umwelt-campus.de
Julia Veckes
International Project Management
+49 (0) 6782 17-1946
 +49 (0) 6782 17-1264
j.veckes@umwelt-campus.de