Scholarships
IMAT-Scholarship
We offer scholarships for applicants with outstanding academic background. Scholarships for tuition fees reduction (ranging from 30% to 100%); referred to as the IMAT Scholarship, as well as scholarships to cover the living expenses are on offer.
The applicants are awarded suitable IMAT Scholarships upon the evaluation of submitted credentials.
Scholarships are generally valid for the entire duration of the program depending on students´academic performance.
Various other scholarships offered by third party institutions may also be available for outstanding students after the enrolment.
When submitting your IMAT application, please submit an IMAT Scholarship Application Letter explaining how the scholarship would help you reach your educational and career goals.
Should you need more information, clarifications or help, please feel free to contact us.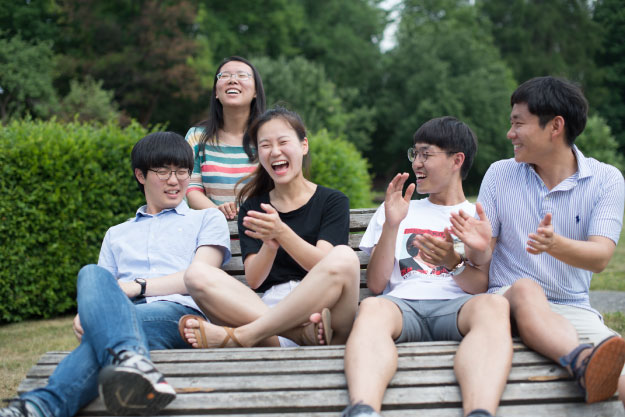 Living in Germany
How expensive is living in Germany? A great article can be found at:
Other Scholarships
If you are interested in scholarships to help cover your living expenses, we recommend you do some research on private and government scholarship providers. Some useful information can be found through:
It is important you apply for a suitable scholarship in a timely fashion as the process may take a considerable length of time. In general, it is advisable you apply about one year before the start of your studies.
Student loans
German citizens (and EU-citizens who live in Germany for 3 years) can receive a KfW student loan. This is a low-interest-lending to cover your living expenses during your studies that has to be repaid after finishing the studies. For more information please visit:  KfW (Site available in German only). or  KfW-Studienkredit
Furthermore, several other private banks in Germany offer various student loans (however, with higher interest-rates).
Equality Office of the Environmental Campus Birkenfeld
Gender equality is very important to the German society. Therefor, the Environmental Campus Birkenfeld maintains an equality office to support female students during their studies with coaching and mentoring services, scholarships as well as advice on suitable support programmes. Among others, the equality office provides a monthly scholarships of 160 € for excellent female students for the duration of one year.
For further information please contact  Ms. Sarah Ulbert
More scholarships
Further scholarship options could be found at  mystipendium.de (in German language). The site has a substantial database of German scholarships. You will have to register and answer a few personal questions and then the database will find suitable scholarships for your need.