Signature Course of the IMAT Program
Travelling University (TU) is an academic tool pioneered by the Institute for Applied Material Flow Management (IfaS) at the Environmental Campus Birkenfeld (ECB). It is a signature seminar programme longstanding employed at the IMAT master degree program to provide students the 'hands-on' practice of Applied Material Flow Management, Zero Emission  in praxis, and the business aspects of environmental project development.
TU has proven its success on five continents in over 20 countries such as Brazil, Canada, Germany, Sweden, Morocco, Cape Verde, Namibia, Turkey, China, Japan, Oman and Sri Lanka. Furthermore, true to its premise, TU has proven its utility as a cost-effective and an efficient tool in the pedagogical dimension whilst delivering superior research results which could be transferred by the client towards the practice. It also serves as a common platform bringing together a large number of stakeholders from both public and private sectors for a common cause; sustainable business development through the intelligent management of resources.
TU is usually a team of international students tasked to scientifically analyse a system –a company/business entity, a university, a municipality, a region etc.– for its resource flow characteristics through time and space for a given system boundary in order to identify the subject's existing challenges and development potentials towards a sustainable system. Based on the findings, the TU team develop – as a research exercise and endeavour – new technological and managerial improvement strategies and develop financing strategies and business plans for the subsequent implementation of the project.
Travelling University 2021 – Sahel Region
Congratulations!
We proudly present the IMAT TU´21 (Regional Material Flow Management) Grand Challenge: beyond greening the Sahel prize winners.
Ms. Thania Nowaz
Mr. Andres Toro Runruil
Ms. Meriem Drissi Sbai
Ms. Chiba Assa Kato
We congratulate your outstanding performance and excellent output that lay the foundation for a practical sustainability initiative across the Sahel Region of Africa.
Find more about the IMAT master programme, Travelling University  (TU), and get involved in IfaS´global sustainability projects.
You could be the next winner!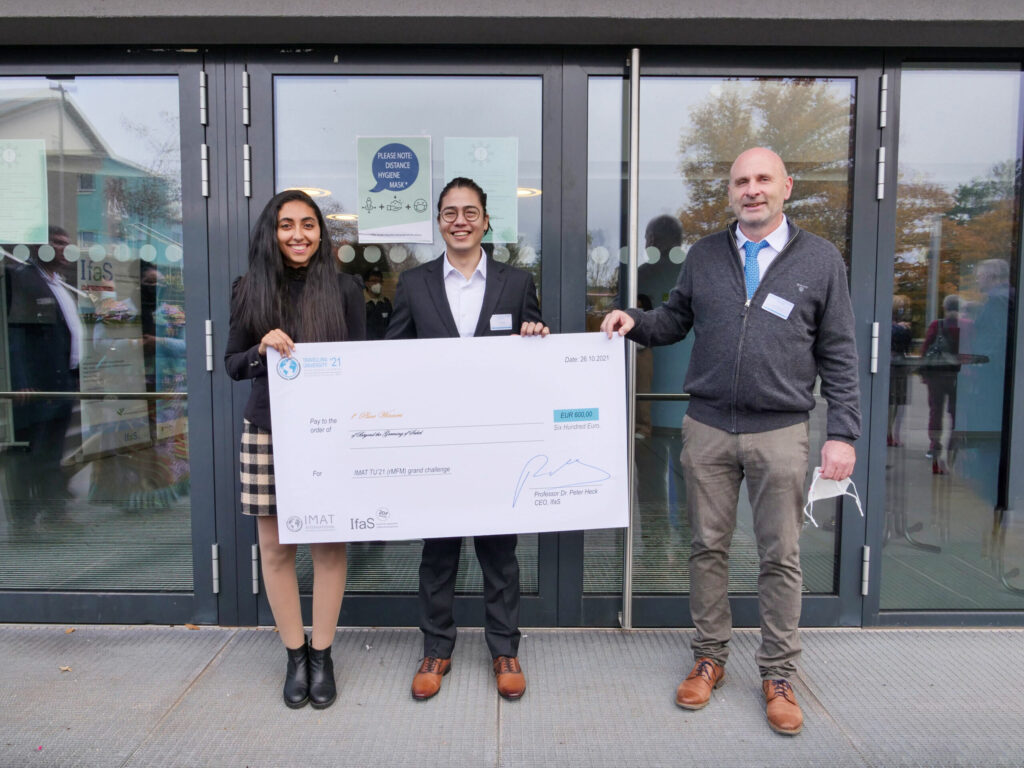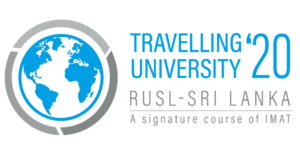 Travelling University 2020 – Sri Lanka
The Sri Lanka 2020 TU witnessed a sucessfull, friendly and fruitul partnership between 19 students from the Environmental Campus Birkenfeld and 20 students from Rajarata University in Sri Lanka. These 39 students were tasked to assess two local companies: a textile manufacturer and a tile-manufacturing company. For this purpose, four international teams lead by four Team Leaders were created: the Organization Team (ORGA), the Material Flow Analysis Team (MFA), the Technical Team (TECH) and the Finance Team (FT).
While the ORGA Team was responsible for the overall trip planning, management and logistics (from project fundraising, PR & communications, to visa issues and on-site lunch deliveries), the MFA Team was in charge of running the companies´full materials flow analysis – from all ressources, consumption, emission, cashflow to waste – creating an initial company ressource and efficiency profile check. Based on the MFA Teams results, the TECH Teams listed suitable improvement of technologies and potential positive financial impacts for the companies. Last but not least, the Finance Team outlined appropriate business plans and financing strategies for the implementation of the suggested changes and innovations.
The TU Presentation – final act of the Travelling University – outlined the key elements to be improved: water, waste and energy. The students presentation and proposals were a great success and an eye-opening consultation for both companies. 2020 TU Teams look forward to seeing the implementation of their proposals for the sustainable business development of the two manufacturing companies.
Being very much driven and concerned by environmental issues, the TU Students also calculated the CO2 footprint of their trip to Sri Lanka – including flights, domestic commute, electricity and food parameters. To compensate for a total of 45.67 t CO2e, the students organized a tree-planting ceremony that  all TU actors attended : students, faculty memebers as well as universities and companies representatives. This TU2020 Tree will help to compensate for the CO2 emissions generated by the TU by 2050.
Through this TU experience, students not only learned to apply the principles and knowledge received in class at UCB and Rajarata University into a company thorough resource and efficiency check, but also had an inestimable lifetime experience that challenged them with stress and responsibility pressure, result-oriented tasks, tough time management issues and intercultural team work and communications. A Priceless Experience – and IMAT TU Experience.